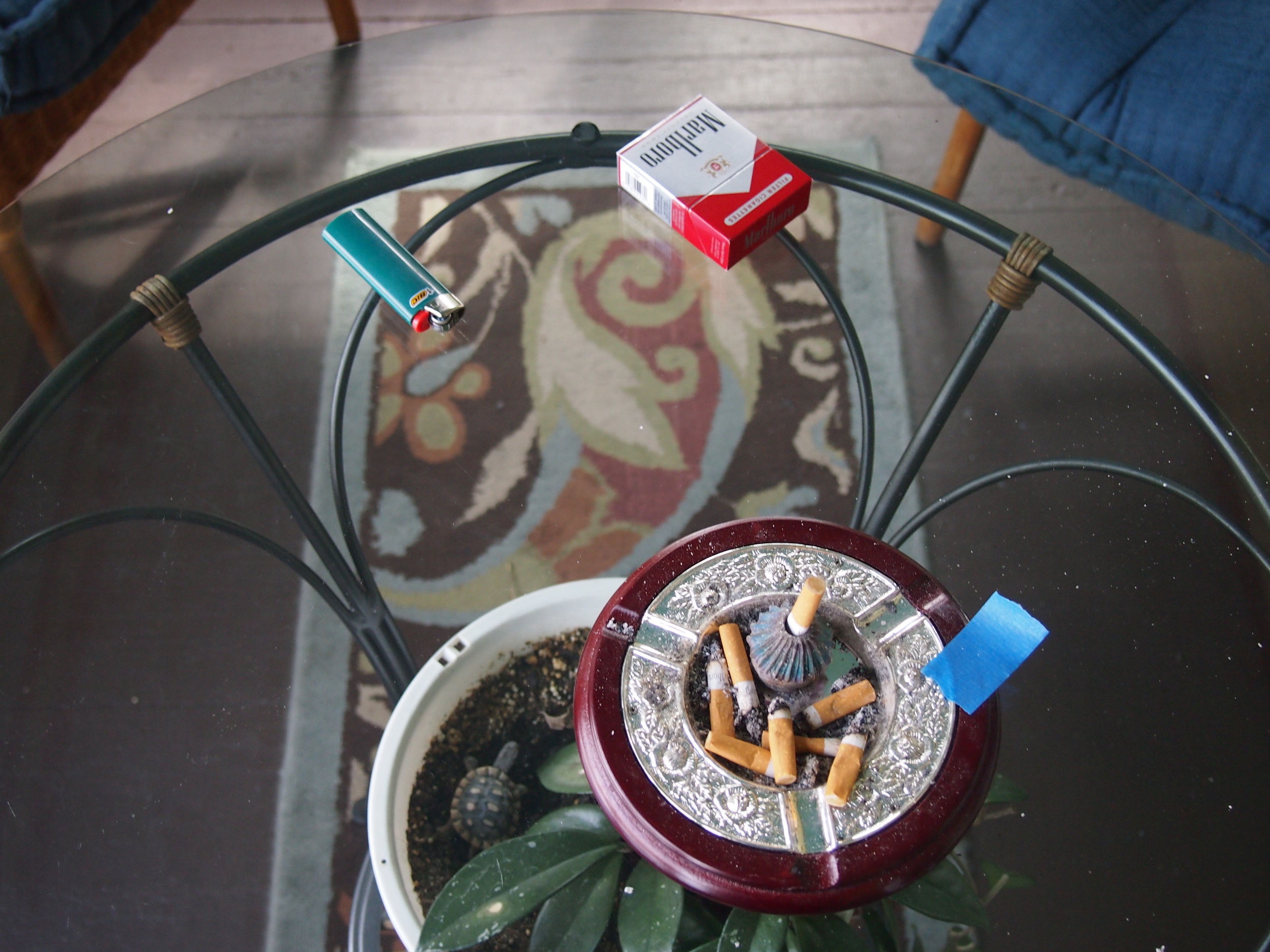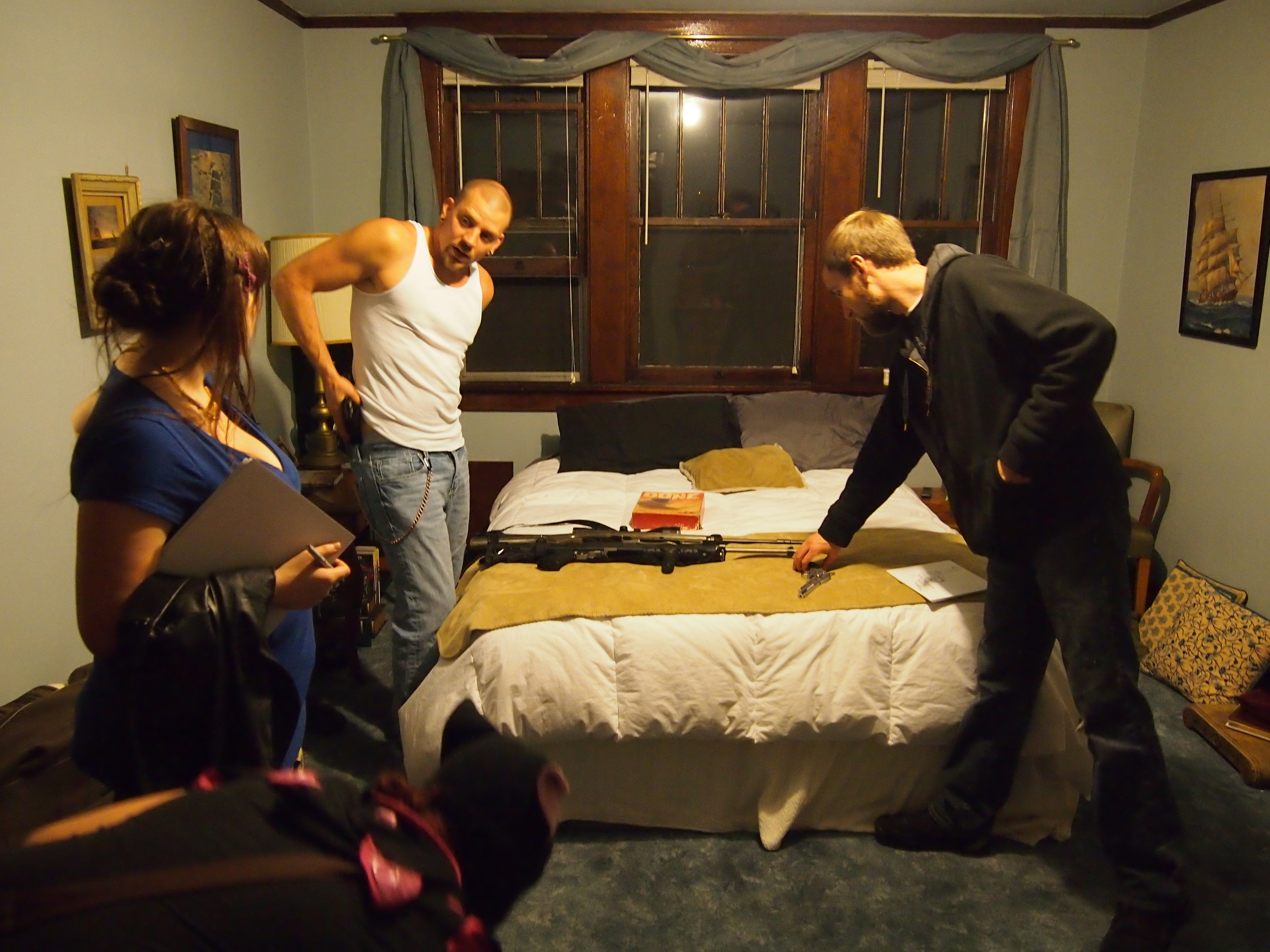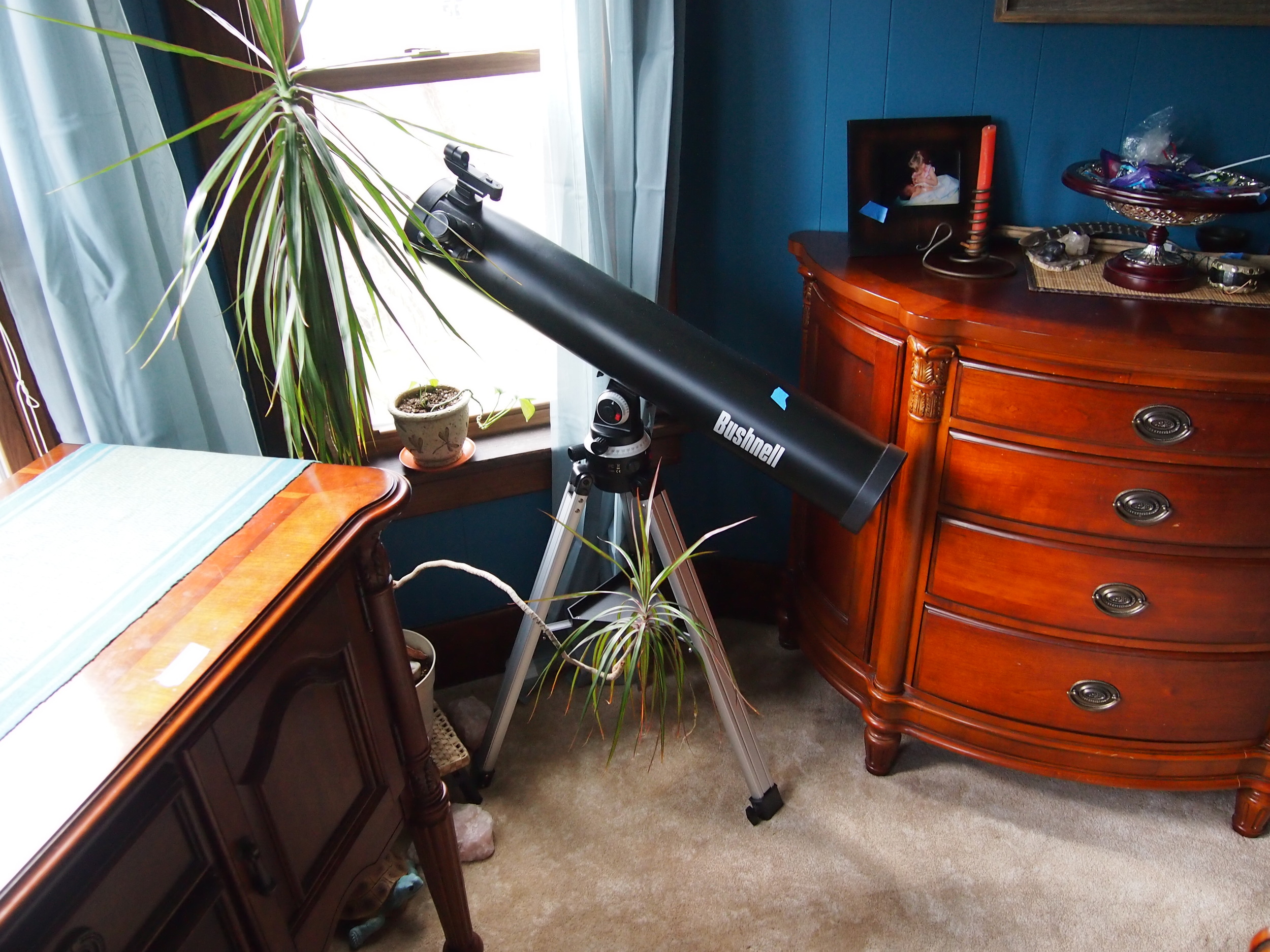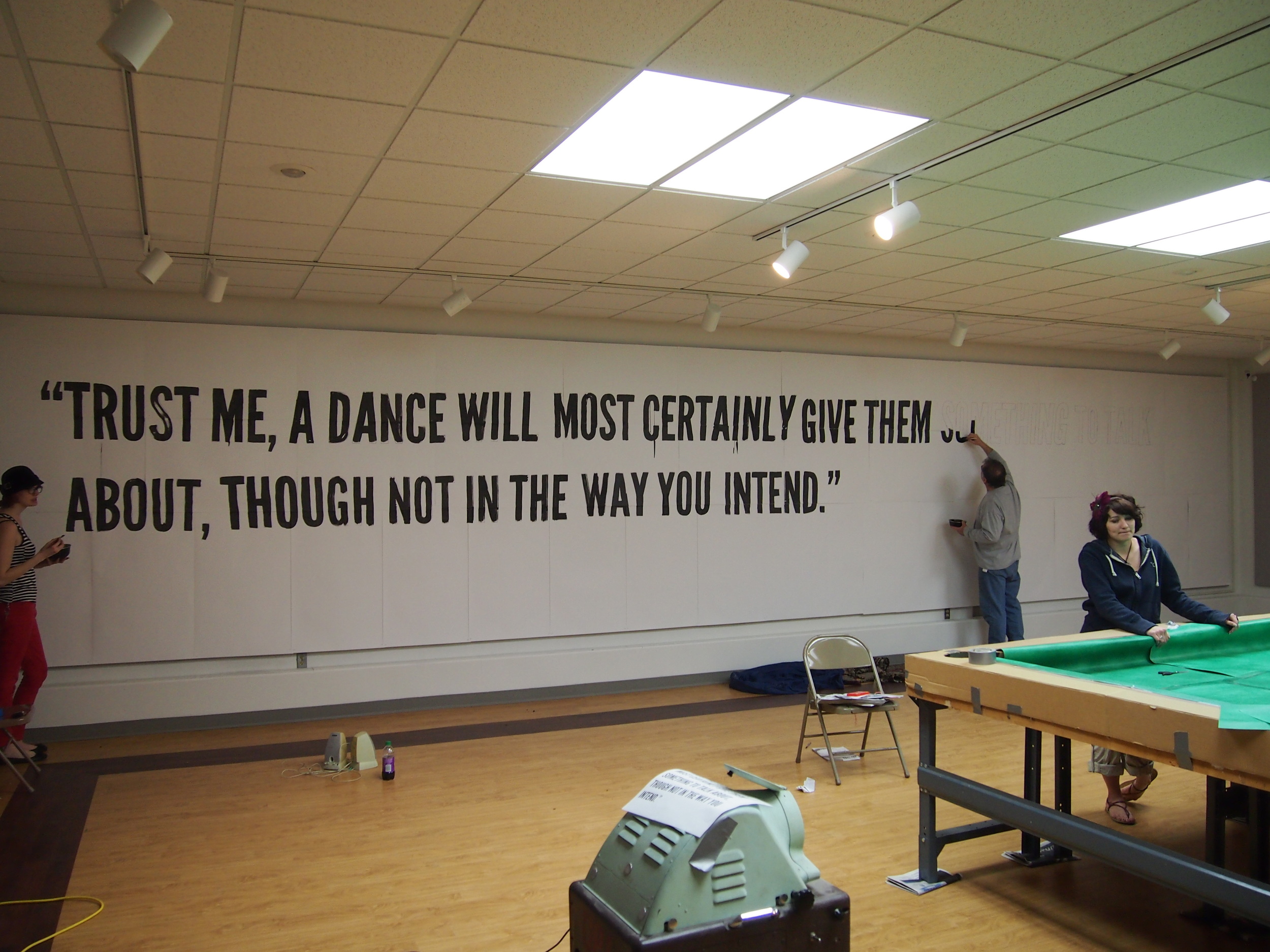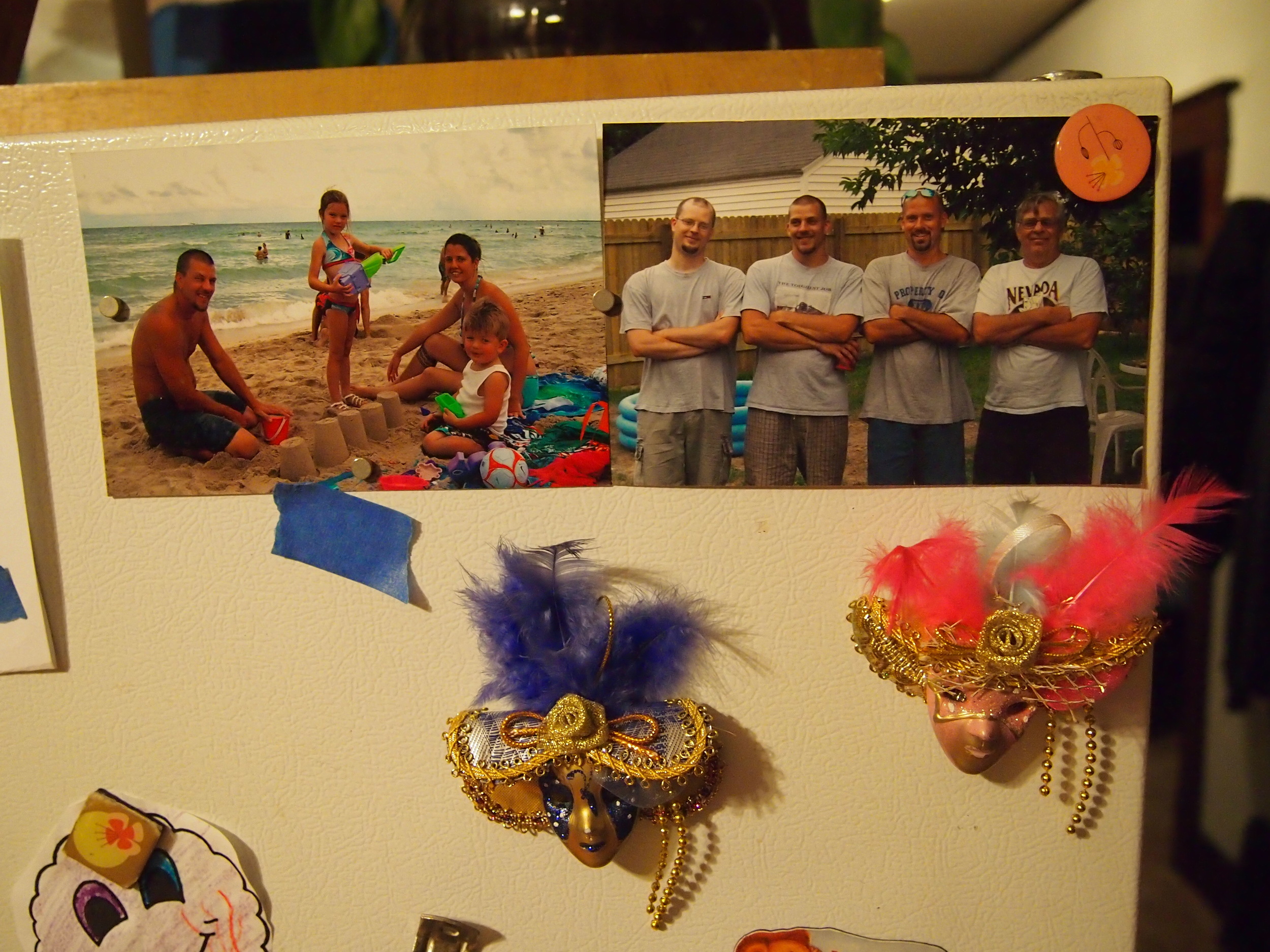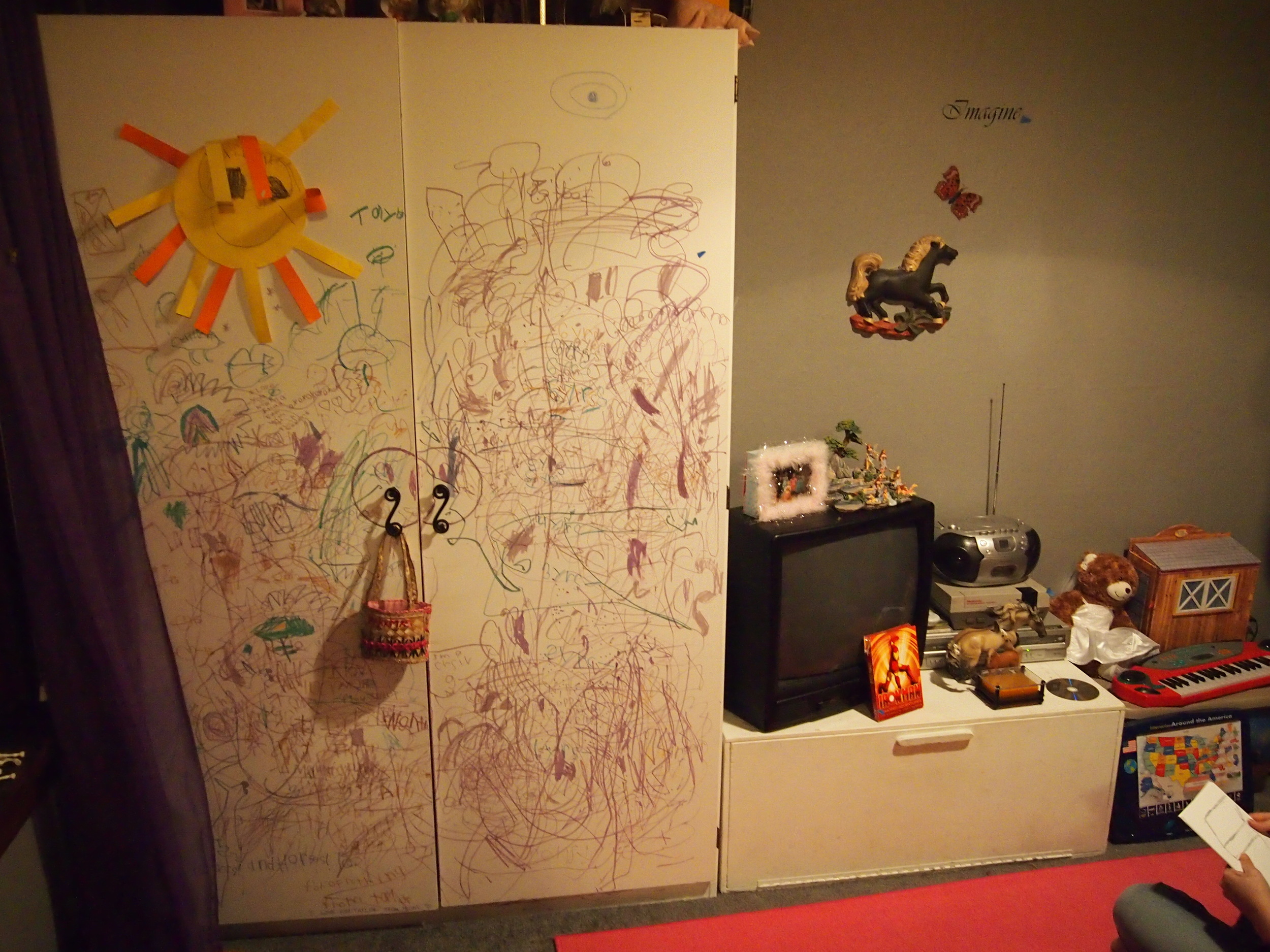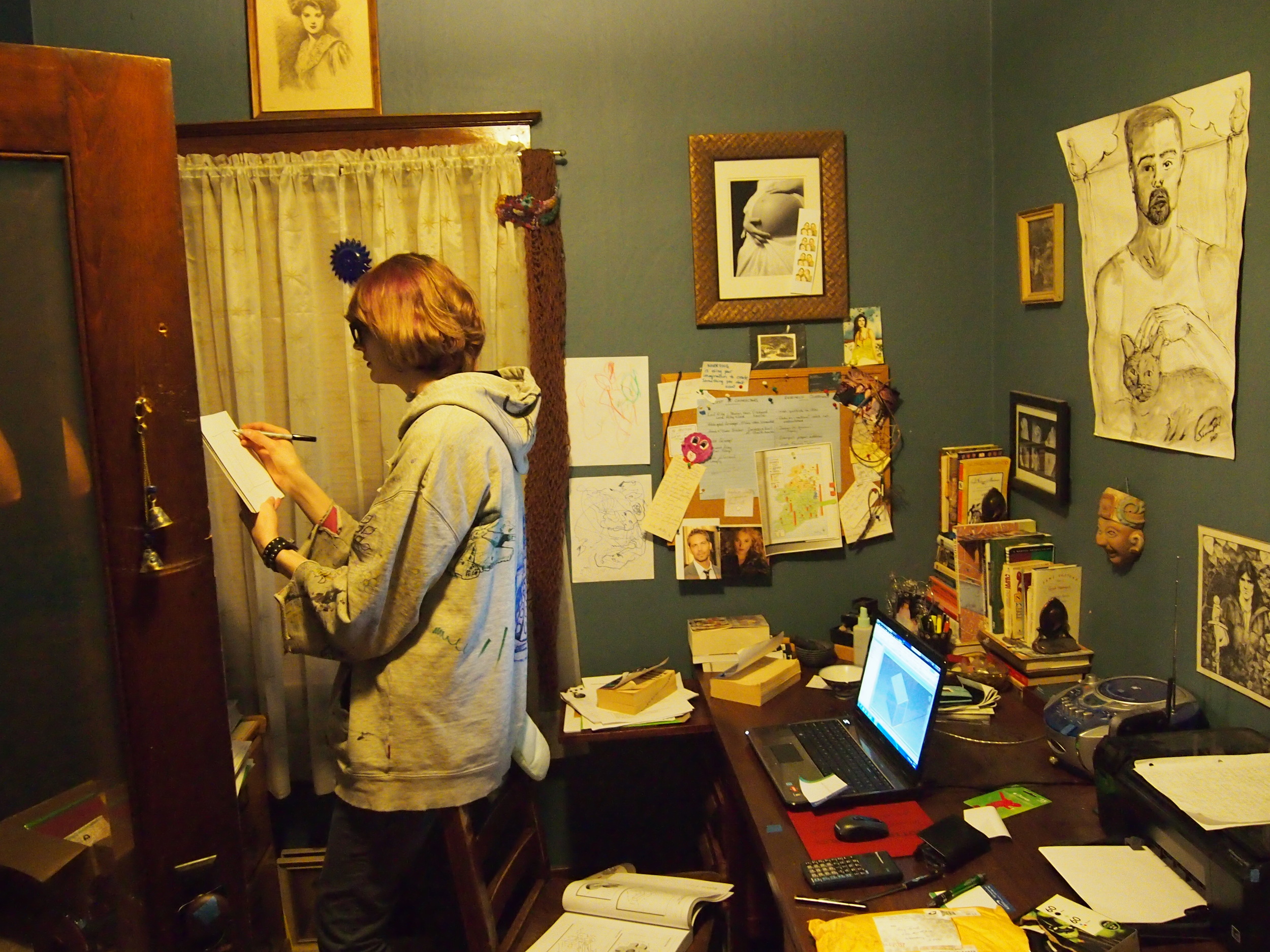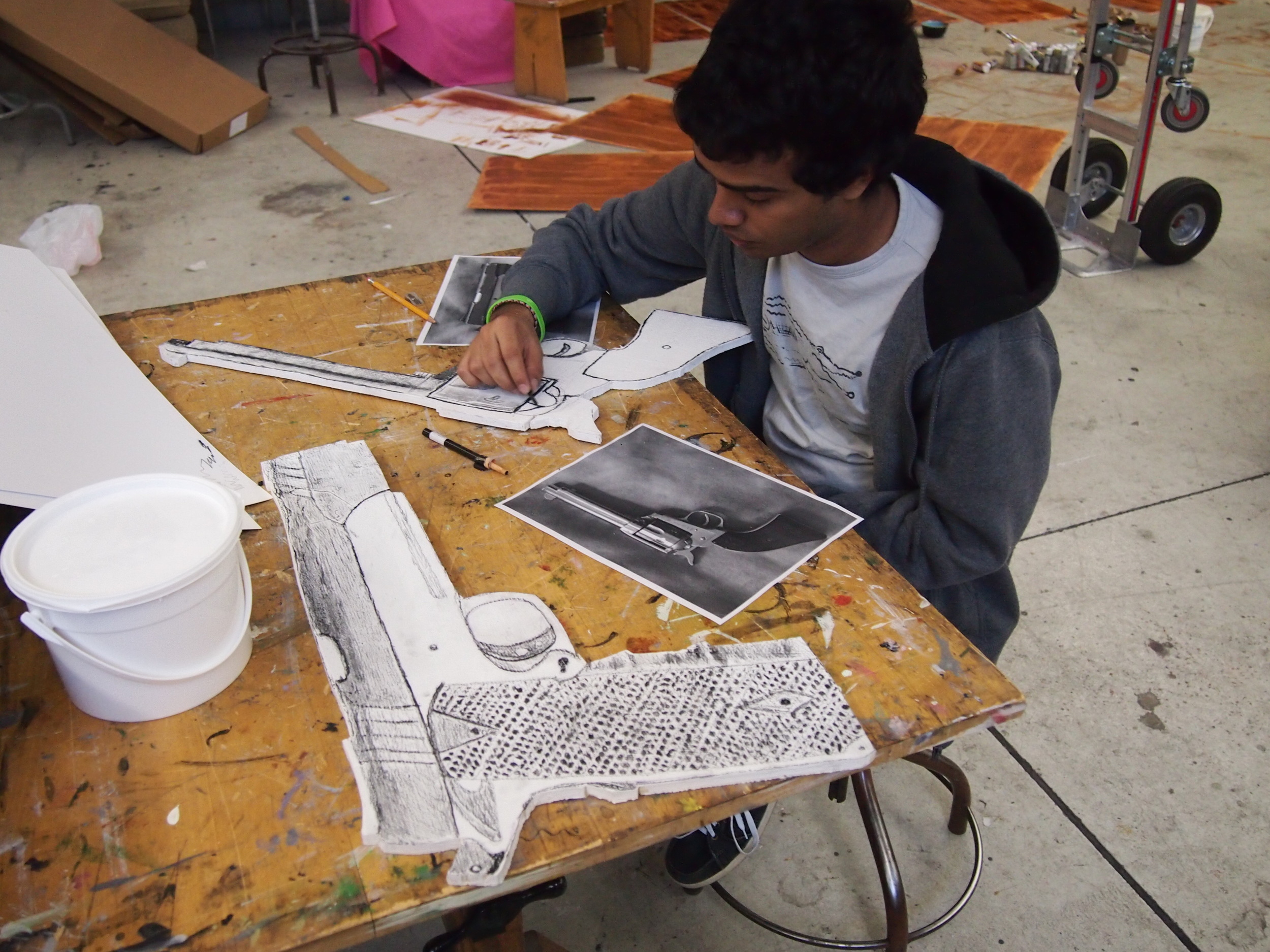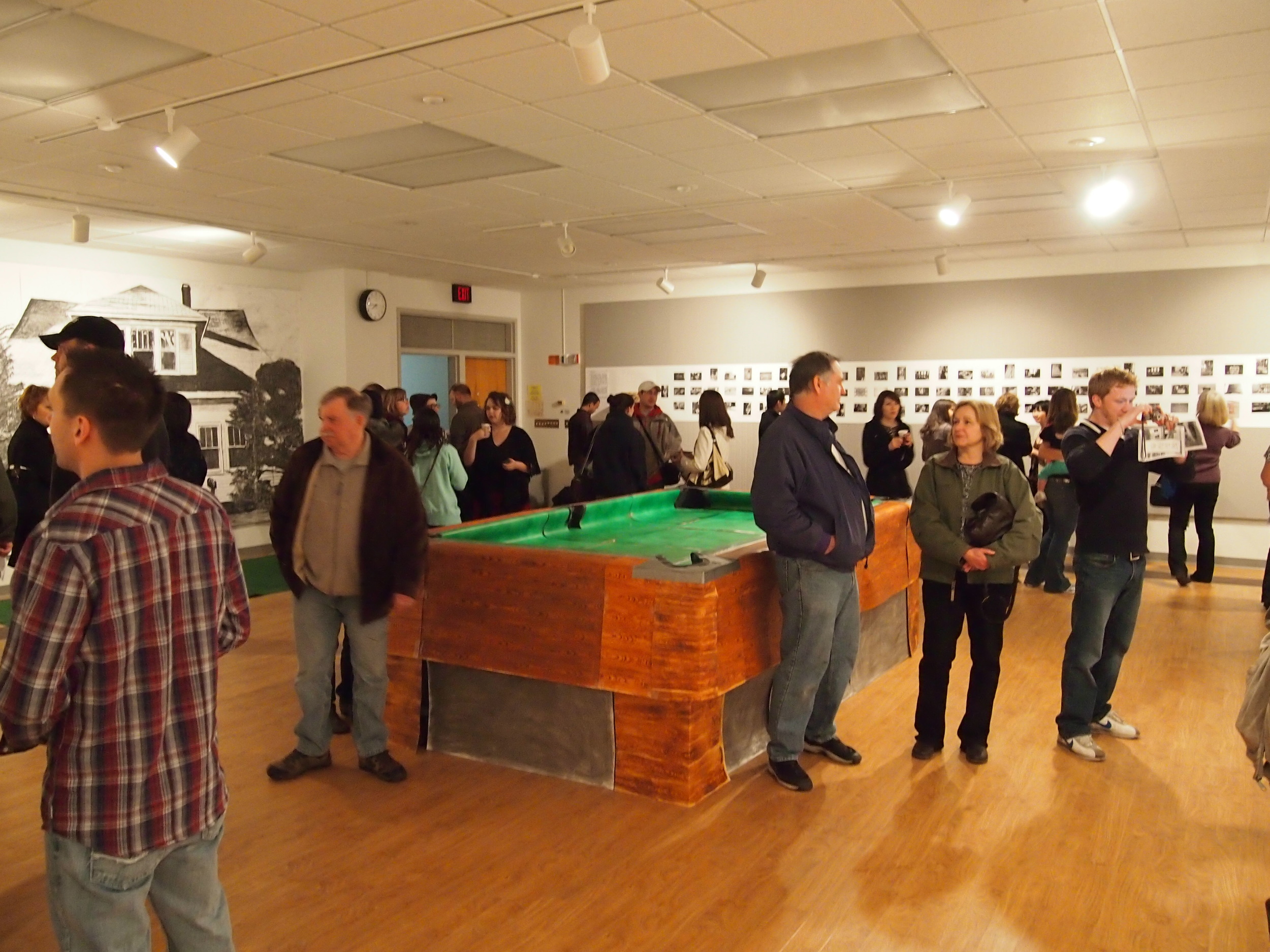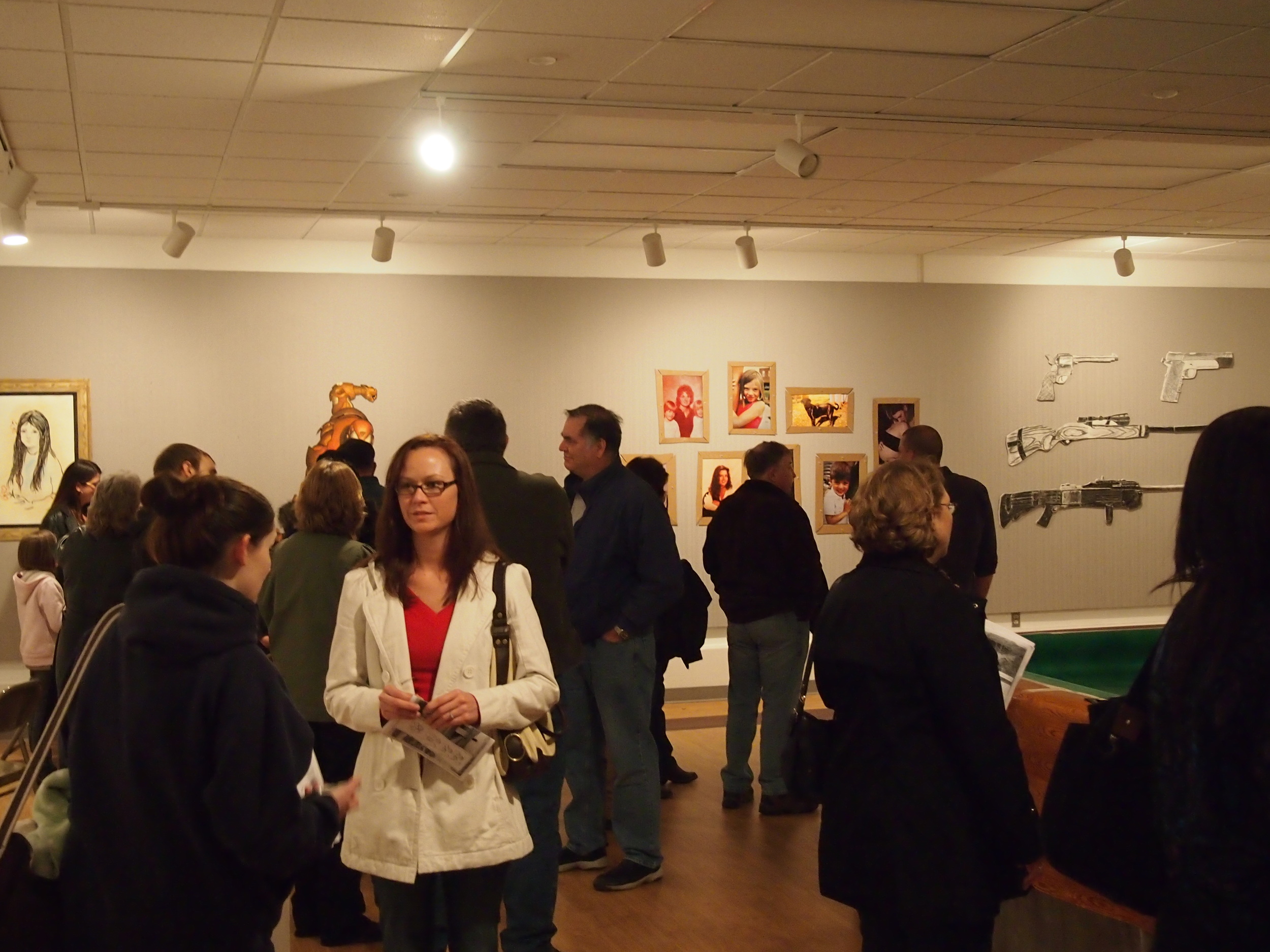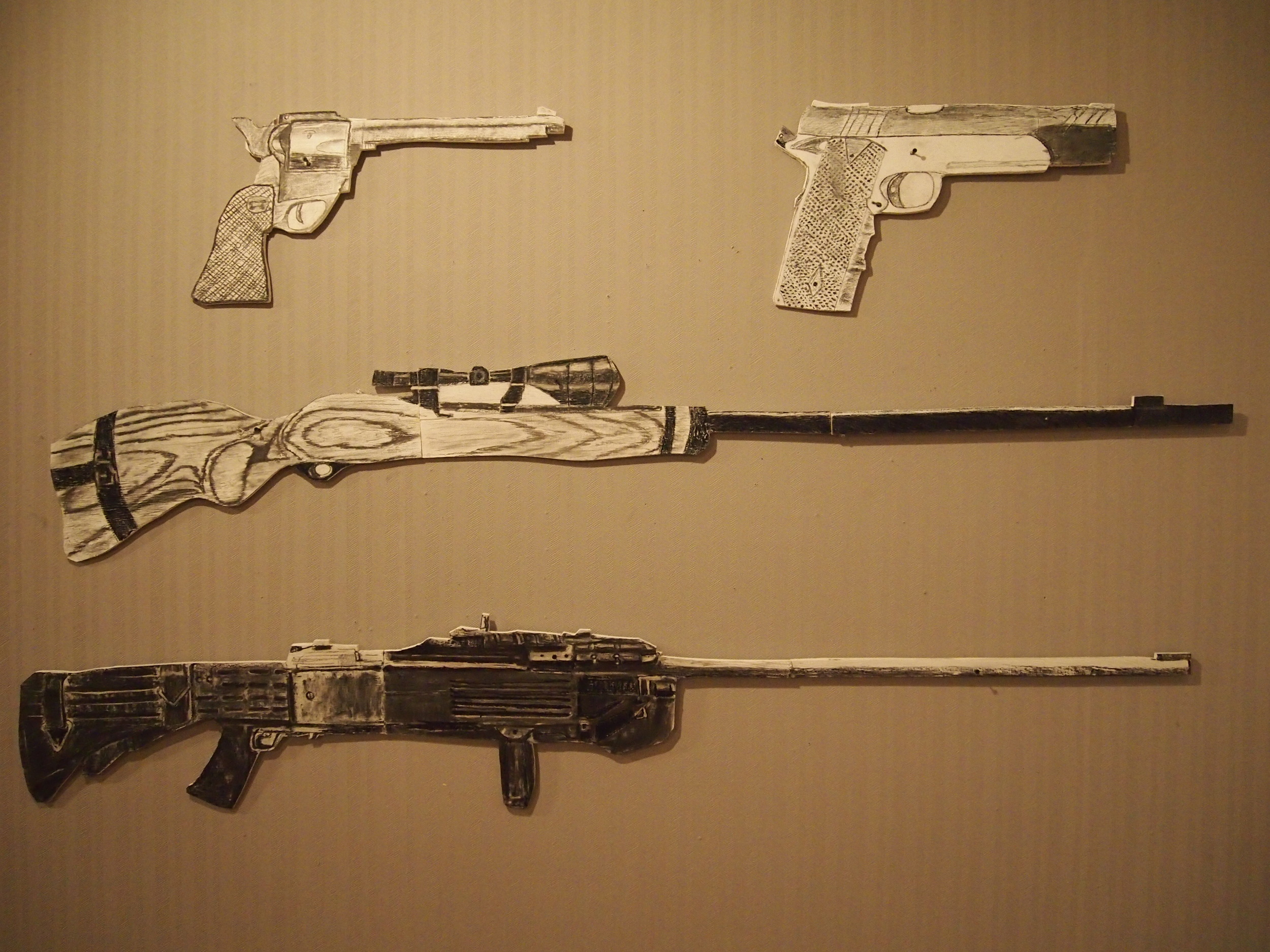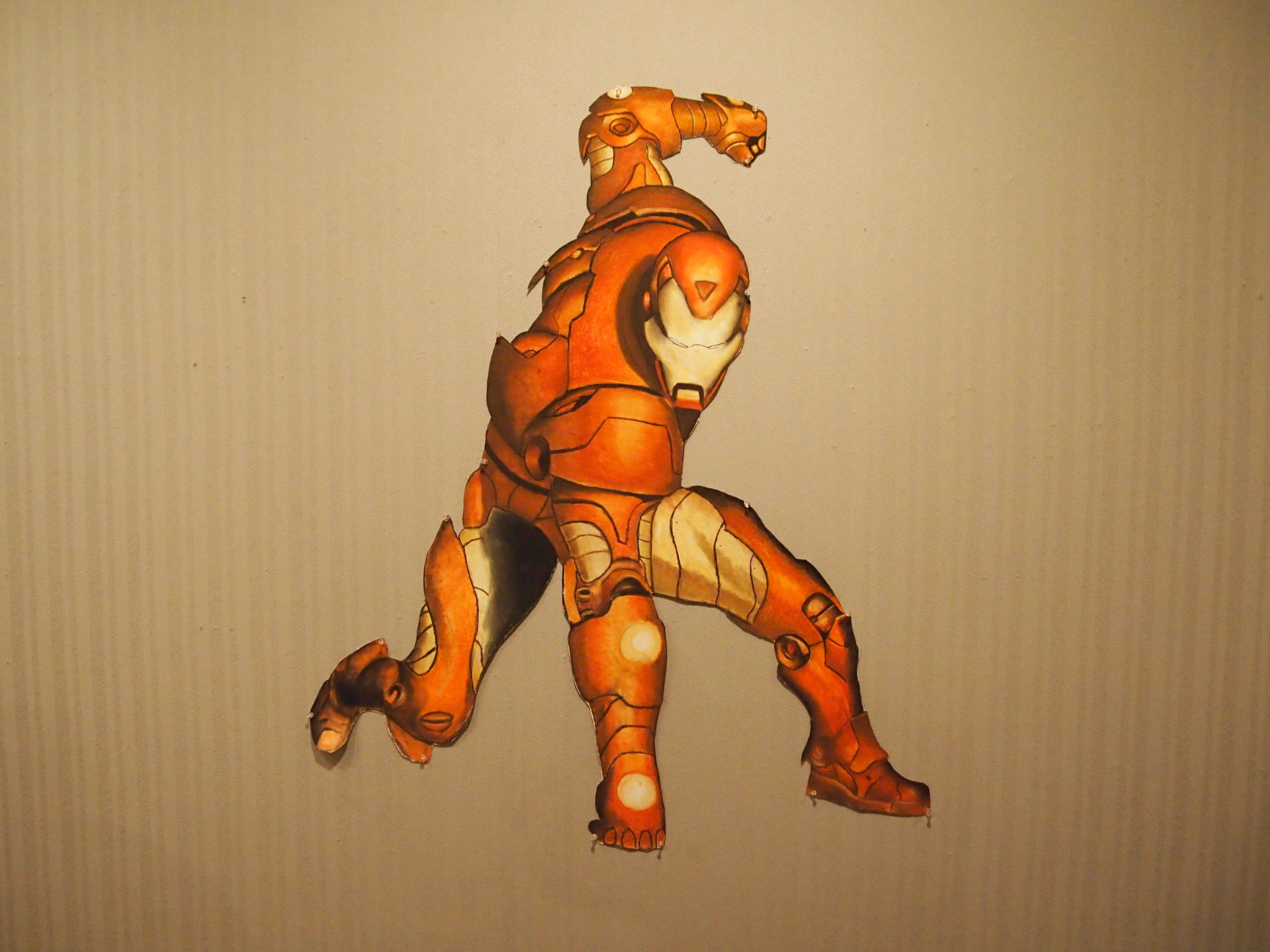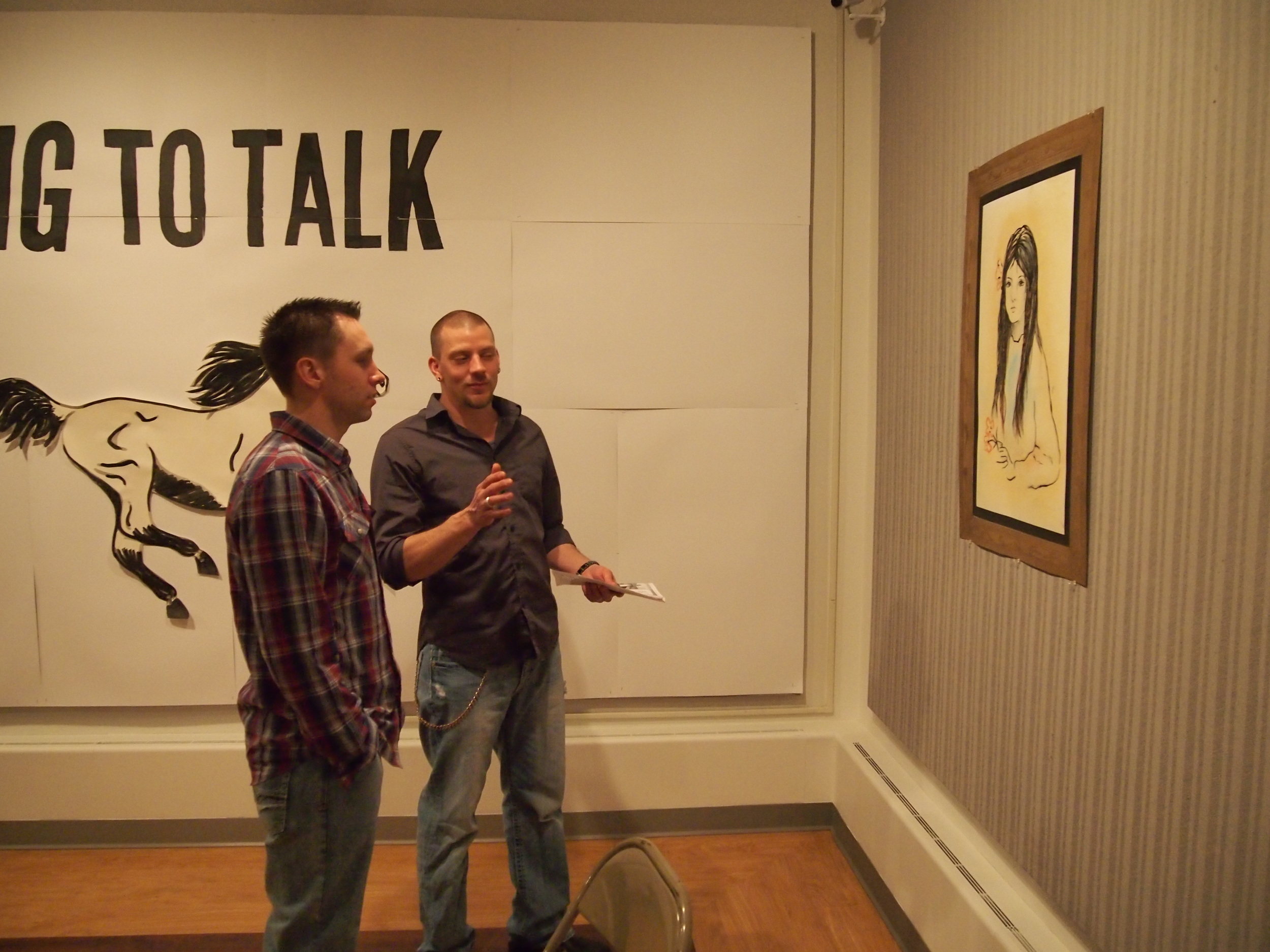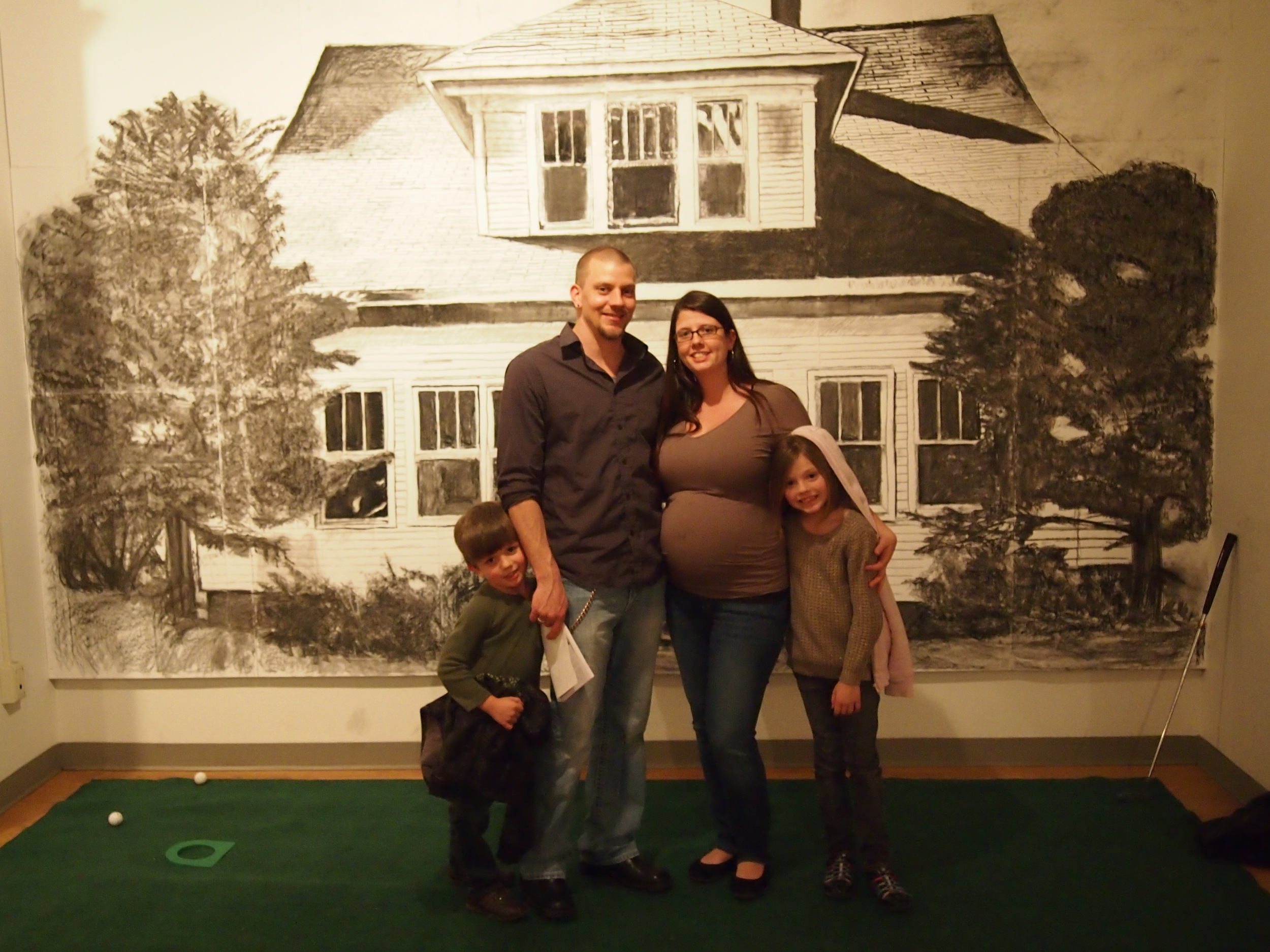 A weeklong teaching residency at the University of Wisconsin - Marathon County that culminated in an exhibition at the end of the week. Before arriving in Wisconsin I told Diane to find a family who lived about a mile off campus that would be willing to let us conduct our classes for that week in their home. Shannon and Amy Bird were hesitant, but willing.
After a tour of the home I asked the students to go through the Bird's home marking, with blue painters tape, 10-15 items they thought were vital or important to the family. Things of value. After each class went through, marking their items, there were about 450 items of value that served as the basis of the exhibition. These objects were recreated in the campus gallery, at a larger than life scale, creating a narrative window into the Bird family's life.
The final exhibition included items such as: a putting green, excerpts from Amy's recently published historic romance novel, a billiard table that served as a vitrine for the show, a wooden gun collection, Iron Man, giant cases of Budweiser, and a Marshmallow Tugboat, to name a few.
Special thanks to Diane Budde for the invitation.