The Hymnal 1982 of the Episcopal Church provides singers with a variety of directives for how to approach each hymn. 96 ways, in fact. After compiling all the approaches David Clark accepted the challenge of singing the first stanza of the hymn Come Labor On each of the 96 different ways. A zine was also made listing all of the 96 Approaches as an invitation for viewers to approach daily life in the same ways.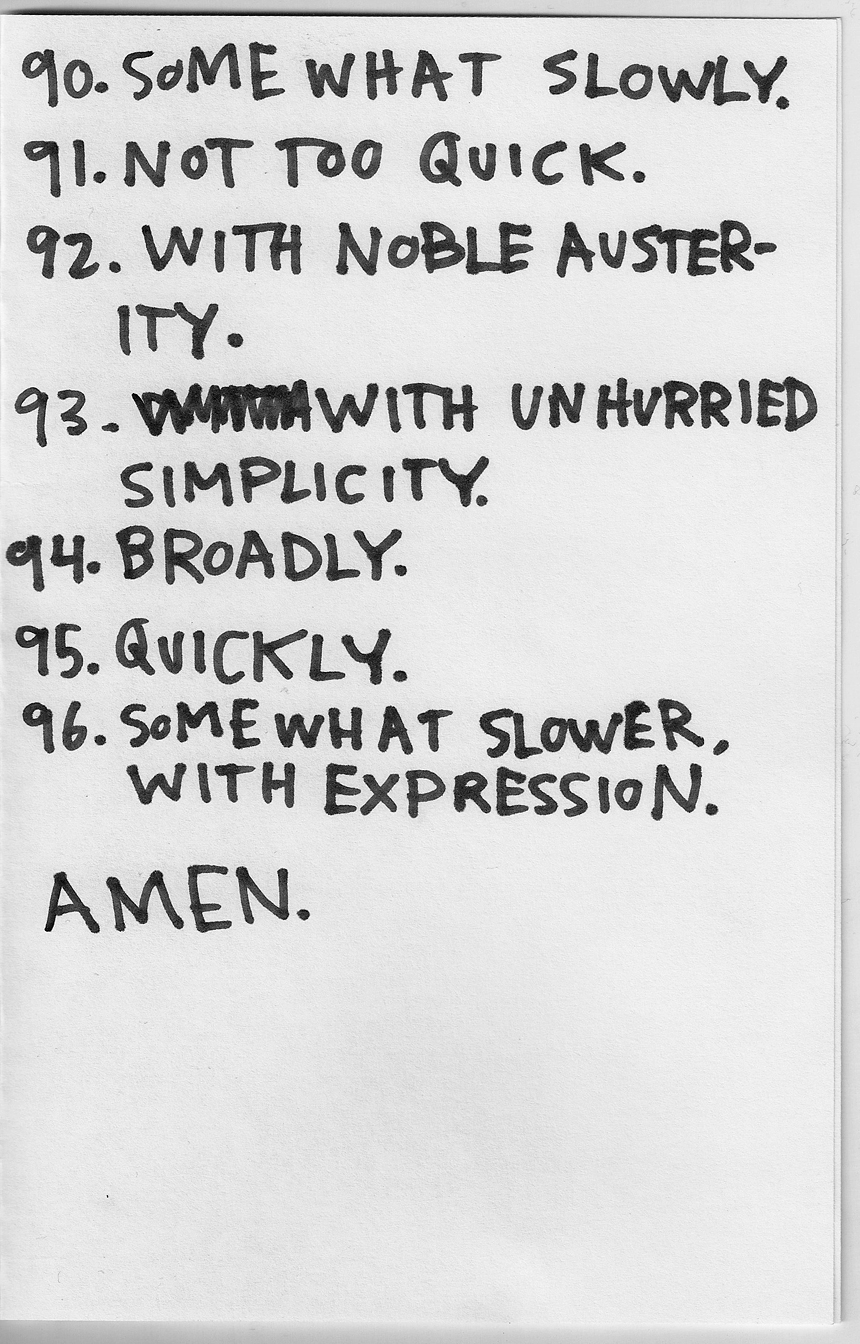 Soloist: David Clark
Come Labor On
Come, labor on!
Who dares stand idle, on the harvest plain
While all around him waves the golden grain?
And to each servant does the Master say,
"Go work today."